Random nutshell thoughts through the end of the stay in Antibes, France.
ClubWorld 747 vs. 777
I much prefer BA's 747 over the 777 I flew on, simply because the upper deck experience is so much more quiet and calm, and you have more space around your seat.
Duty Free
Heathrow airport has to be the only place where the prices of products sold is the same or even less than shopping in the city. I'll never understand the duty free scheme.
Arriving in Nice and Antibes
I had no idea what to expect, and no idea how amazing Antibes would be. I took far too many photos, so here's a random sampling.
The view from breakfast, thanks to the incredible Robbins family for being amazing hosts at their villa: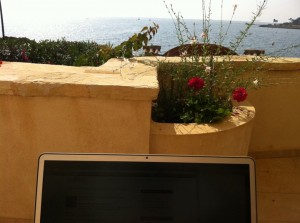 Incredible sunsets are common, and these pictures do not do them justice: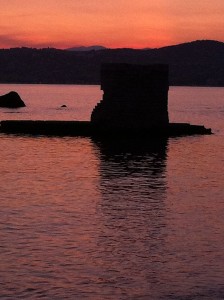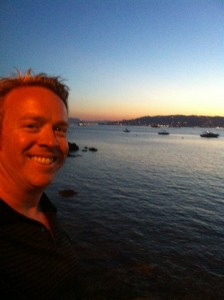 I spent most of my days walking, running, and swimming along this path: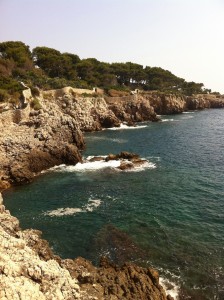 Antibes has an amazing Marche, among many other great buildings: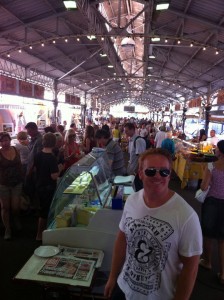 SFR and iPhone data fail
SFR was my worst experience ever in trying to get a reasonable data plan and SIM for an unlocked 3G iPhone. Several visits to their store, 40 euros spent, and I ended up with 11 minutes of phone time and unlimited data for 24 hours, and no way to really resolve this. Next time I'll choose Orange, I just couldn't find their store.
Cannes
Cannes was amazing, though I prefer Antibes. Cannes is somewhere between Santa Monica and Dubai in terms of chaos and luxury. So much of it has inspired the California experience. I had amazing sushi with Matt and Zanete.
Live Music
Matt, Isabelle, and I went to a short concert in the basement of a random pub in Antibes. The band played a mix of modern and classic rock, with the lead vocalist having a decent voice, and switching up his intros between English and French. Matt is a dancing machine.
Katara Yacht
The world's tenth largest yacht was docked in Antibes. Insanely large.
Perfect Food
An amazing selection of food, from baguettes to amazing poulet to sushi to other French classics. My palette was more than satisfied. Fortunately we walked and ran and swam as much as possible.
Dojo Beer
Had a chance to see Ben again, and also meet PEM and his colleague from doyousoft.
Difficult to Leave
The most difficult part of Antibes was leaving. I really did not want to have to get up and go on to London. If it wasn't for the London Ajax Mobile Event the next day, I might have missed my flight.
Leave a Reply