Is it cruel to send friends and co-workers living in colder climates pictures like this?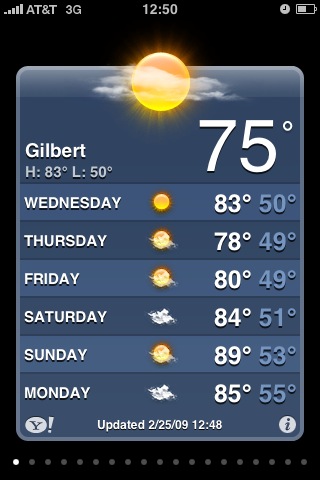 It's been a ridiculously warm winter this year, and unusually cold for the rest of the nation, and I find myself compelled to let our friends in Minnesota and Wisconsin know what they're missing, such as a March 1st high of 89!
3 Responses to "Cruel?"
on 28 Feb 2009 at 11:03

1

ben hockey

that's cruel… i'm in wichita, ks today: 31ºF. tomorrow i'm in council bluffs, ia: 24ºF!

on 28 Feb 2009 at 16:20

2

David

I send LA weather to my brother in Seattle from time to time.

on 15 Mar 2009 at 10:54

3

Robert Chady

It most certainly is cruel and inhumane! I can attest to this as I'm one of the people Dylan did this to on a day where the temp was -2F here in northern WI.
Leave a Reply